Kong Poster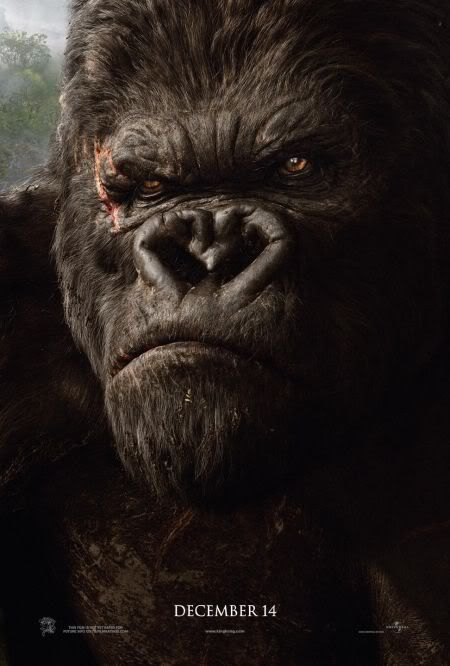 Yup, another one tonight. I'm burning through my script and I've decided that whenever I hit a wall, I'll blog for a bit to keep the writing going.
Hey, we both benefit.
As for the poster, it's simple and beautiful. I'm curious about the film more and more, but I can't get over the fact that it's three frickin' hours about a damn big gorilla. The original 1933 version was only 100 minutes and is justifiably hailed as one of the all-time greatest films ever made. And all of us can feel free to ignore the 1970's version despite featuring The Dude versus Charles Grodin.
I know Peter Jackson did wonders with the
Lord of the Rings
saga, I really get that much. But three hours devoted to an ape?